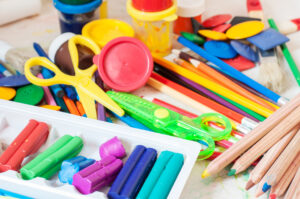 Laurel Tree Academy is your destination for exceptional preschool and daycare in Lumberton, NJ. We've opened a new facility right here in town, and we provide early education programs, daycare and summer camp services for children from six weeks to six years old.
The founders of Laurel Tree Academy, Pam and Bill Cossaboon, were working parents just like you. In the days when they needed daycare, they grew frustrated with the impersonal nature, high turnover, and chain store mentality of larger daycare centers. The two founded Laurel Tree Academy to offer a well-maintained, age-appropriate curriculum for kids, and to "break the mold" of typical child care centers.
The Laurel Tree Academy –Lumberton
1561 Route 38 – Unit 6
Lumberton, NJ 08048
Phone: (856) 231-1400
Serving: Lumberton, Medford, Southampton, Hainesport, Pemberton, Browns Mills, Mount Holly
Our child-friendly classrooms feature Learning Centers that teach math, science, reading, art, technology and more, and give your child an enhanced early education experience. We offer educational programs that are based on playing and fun, and help children build confidence, strengthen their social and critical thinking skills, and learn how to solve problems. We also have a large natural playground for children to spend recreation time.
When school is out for the summer, the kids love our summer camp program! We feature a different theme each week, with a variety of activities that include swimming lessons, Camp Night, visiting performers, and trips to fun destinations like Diggerland and Storybook Land. Your child will enjoy a memorable summer, and will want to come back every year!
Safe, Clean And Fun Lumberton Daycare And Preschool (and Summer Camp!)
Laurel Tree Academy is a state-licensed facility, and our teachers and staff are experienced, qualified, and educated in CPR and first aid. Only parents and children are allowed access to the center, through electronic access codes. We also take extra care to ensure that the environment is safe and sanitary, with multiple health screenings daily, and enhanced cleaning protocols as per local, state, and federal health guidelines.
We also keep you posted throughout the day on your child's progress using the Brightwheel app. You can take a moment anytime to see a real time feed of your child enjoying their daily activities. The Brightwheel app provides photos, videos, milestones and more to your mobile device. Our use of technology keeps you connected throughout the day and ensuring your peace of mind.
We carefully screen our caregivers, have them fingerprinted and subject them to federal background checks. We also select our caregivers based on their background, education, experience, character, and most of all, their love of children.
There's a lot more we can tell you about the quality of our daycare. If you have more questions, we invite you to visit our Frequently Asked Questions page. But we're more than happy to meet with you and tell you what makes us the premier daycare, pre-school and summer camp center for children and parents in the region.
If you are seeking preschool and daycare in Lumberton that works for both you and your child, or are looking for a summer camp service when school's out, reach out to us today and schedule a tour of our Lumberton facility. We're looking forward to meeting you and your family!
Interested in seeing our daycare center in action and kids having fun learning? Try visiting our Lumberton Center Facebook page!