Want a window into your child's day? A real-time feed of their school activities? Photos delivered
straight to your mobile phone?
Brightwheel, is free and easy-to-use mobile app that helps schools and teachers stay better connected with families.
Teachers use brightwheel for recording and tracking daily events and activities in the classroom and managing administrative tasks.
As a parent, you'll get private, real-time updates on your child delivered to your mobile device throughout the day.
Daily Updates. A real-time feed of activities throughout the day.
Photos. Watch your child's day unfold with snapshots delivered right to your mobile device.
Stay Connected. Stay in touch with your teacher and strengthen school learning with activities at home. Get notifications for photos, notes, & check-ins.
Digital Check-in. Easy digital sign-in with your personal Check-in code. ALSO: Check-in with your own device by scanning an image at your location!
Messaging. Leave notes for your teacher when your child is sick or running late.
Calendar. Quickly view upcoming events and important dates at your child's school.
Paperless Billing. Secure, online system for receiving invoices and receipts for tuition, as well as paying bills digitally. (No more checks!)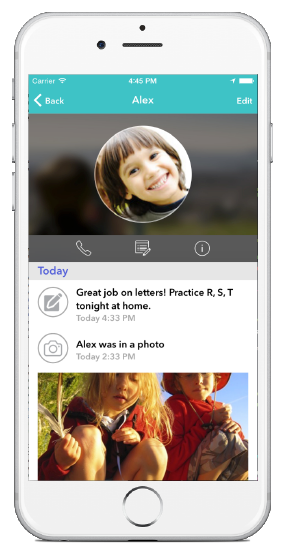 Learn About Brightwheel