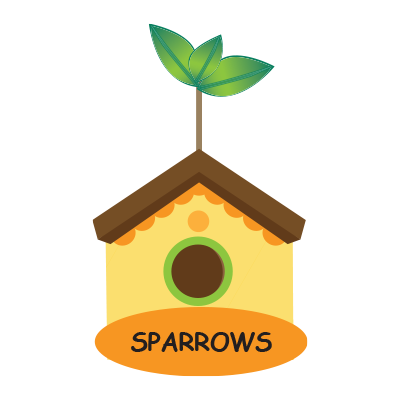 Our toddler program, the Sparrows, is an early development program designed for active, curious and mobile toddlers. We offer a fun and safe atmosphere that encourages physical, emotional and intellectual growth. Because this will be one of the busiest times in your child's life, our teachers are energetic, engaging, and ready to help each toddler explore the world around them. They read, sing and play throughout the day which results in vocabulary advances for every child.
Children at this stage have moved beyond infancy and are now mastering more complex skills that are needed for activities like painting, coloring, dancing, running, puzzles, imaginary play and games. Our curriculum recognizes that toddlers learn best by having opportunities to explore objects using ALL of their senses.
Why is a box often more enticing to a toddler than the toy within the box ? Because a box can be:
Filled
Dumped
Banged on
Sat on
Sat in
Pushed
Pulled
We pay careful attention to your toddler's play because it points to their interests, and that's how learning opportunities are created!
Features of Our Toddler Program in Mt. Laurel and Lumberton
Parent-friendly Brightwheel app reports diapering details, eating, sleeping, activities and pictures throughout the day
Learning themes and activities designed to promote color, number, shape and letter recognition
Privately fenced outdoor play area designed specifically for toddlers
Caregivers trained in CPR, Toddler development and Health and Safety issues
Loving caregivers that are extensively screened and subject to State and Federal fingerprinting and background checks
Large classroom space with wide range of age appropriate furniture, toys, books and manipulatives
Lesson plans that encourage learning across the five domains; physical, intellectual, language, emotional / social and approaches to learning
If you are a parent of a young child seeking toddler care in Mt. Laurel or Lumberton NJ, we invite you to come visit our Toddler class and see why Laurel Tree Academy is "A Great Place To Grow."
Toddler Program Photo Gallery
---