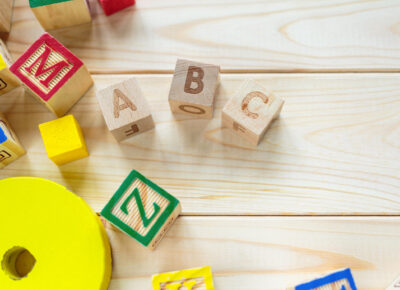 Reach out to Laurel Tree today and find out why we're the preferred choice for parents seeking preschool and daycare in Hainesport, NJ. Our brand new Lumberton facility is just minutes away, and we offer multiple programs for children aged six weeks to six years, including early education, daycare and summer camp. Laurel Tree helps educate your child through research-driven and proven programs, designed to make your child's learning experiences fun!
When it comes to choosing a daycare center for your child, we fully understand your concerns and questions. Of course you want to choose the best environment with caring staff, that is safe, and enables your child to learn and grow. When you visit our new Lumberton center, you'll experience the difference – we think you'll love our nature-filled lobby, our spacious and colorful classrooms, the outdoor playground and our friendly staff. Everything we do is dedicated to giving you full confidence in making Laurel Tree your child's learning home.
Safe + Enjoyable Preschool and Daycare for Hainesport Residents
At Laurel Tree, we love making learning fun for your child. Our preschool programs include a unique Here We Grow curriculum that helps teach your child reading, math, science, art and music with hands on experiences. We use HighScope® and Handwriting Without Tears® programs that are designed to help your child grow in an active learning environment.
Our founders and staff are all 100% dedicated to your child's safety. We take steps to sanitize the facility each day, and we conduct multiple health screenings daily, including for COVID-19. We strictly limit access to our center with electronic access codes, allowing only staff, children and parents, with an advanced video surveillance system. All of our staff members are carefully and thoroughly screened, and are fully trained in CPR and first aid.
We also keep you updated throughout the day on your child's progress, using the Brightwheel app. Brightwheel is free and easy to use, and you can view real time updates with pictures and videos of your child's growth. It's a great way to stay connected with your child wherever you are.
We hope that you'll take the time to learn more about what makes us the answer to your search for preschool and daycare in Hainesport. Reach out to us today to request a tour, and see why Laurel Tree is a great place for your child to grow!
Interested in seeing more fun days with the gang at Laurel Tree? Be sure to follow us on Facebook!