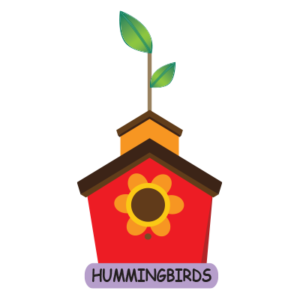 Our two year old program, the Hummingbirds, meets the rapidly advancing needs of children between the ages of 2-3, in a fun, safe and supportive environment. We discover our world by exploring and experimenting with art, music, science, language, literature, technology and math. As we play, we talk about numbers, weather, seasons, weights and measures, colors, feelings, family, shapes, letters, concepts, sounds and so much more! Our goal is to help children learn in ways that are meaningful for them.
How should a child learn about an apple?
Feel it
Taste it
Smell it
Cut it up
Explore it
A child won't gain knowledge about an apple by merely looking at a picture of it. Our curriculum is designed to help each child learn and grow through hands-on, developmentally appropriate learning experiences. Our teachers gently guide each child towards the next stage of development, always sensitive to the fact that every child is unique and has their own time frame for reaching certain milestones.
Features of Our Preschool Program For Two Year Olds In Mt. Laurel and Lumberton
Parent friendly Brightwheel app reports diapering & potty details, eating, sleeping, activities and pictures throughout the day
Introduction and encouragement for potty training, self-help and personal hygiene skills
Learning themes and activities designed to promote preschool readiness
Teachers trained in CPR, Early Childhood development and Health and Safety issues
Staff that are extensively screened and subject to State and Federal fingerprinting and background checks
Large classroom space with age appropriate furniture, toys, books and materials
Large outdoor, nature-inspired play spaces with opportunities for pedaling, climbing, running, swinging, gardening, building and dramatic play
Lesson plans that encourage learning across the five domains; physical, intellectual, language, emotional / social and approaches to learning.
Are you a parent of a young child seeking age two child care in Mt. Laurel or Lumberton NJ? We invite you to come visit our Twos class and see why The Laurel Tree Academy is "A Great Place To Grow".
Preschool Program For Two Year Olds Photo Gallery
---