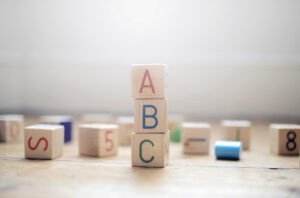 Find out today why Laurel Tree Academy is the trusted choice of parents for preschool and daycare in Marlton, NJ. Our Mount Laurel location is just minutes away, and we hope that you'll visit our facility and meet us! Laurel Tree Academy is home to preschool, daycare, and summer camp for children from six weeks to six years old, and we offer proven programs designed to make learning enjoyable for your child. We also feature a summer camp program for kids that is educational and great fun!
At Laurel Tree, we know you as a parent want the best for your child…a comfortable and safe environment where they can play, and be surrounded by caring professionals and staff looking after them. You will see the difference when you visit our center in Mount Laurel – we offer spacious classrooms, a large playground and friendly people. We believe you'll be fully confident that Laurel Tree is an ideal home away from home for your child.
Safe And Fun Preschool + Daycare for Marlton Residents
We're dedicated to making learning a fun experience for your child, and our unique Here We Grow curriculum covers it all. We help your child learn with hands on experiences in a variety of subjects: science, reading, engineering, technology, art, music and more. We've also incorporated HighScope® and Handwriting Without Tears® programs into our curriculum to help keep your child active in learning.
Laurel Tree is dedicated to keeping our facility clean and sanitary throughout the day. We hold multiple health screenings each day, including for COVID-19. We only allow parents, children and staff access to our facility, via electronic access codes, and our facility is locked throughout the day. Each member of our staff on site is trained in professional development and safety measures, including CPR and first aid, and all of our employees are carefully screened with thorough background checks.
We also make it possible for you to see your child's progress and real time updates, using the Brightwheel app. The app is free of charge and very easy to use, and Laurel Tree will keep you posted with pictures and videos of your child enjoying their day, learning new things, and playing with others. The Brightwheel app helps you stay connected with your child and offers great peace of mind.
When the kids are out of school, ask us about our summer camp program! Our summer camps include activities and trips for children aged 3 to 9, including swim lessons, visiting magicians, trips to fun places like Diggerland and the Discovery Museum, and so much more. Your child will have a memorable experience in our summer camp program, and will want to come back every year!
At Laurel Tree, we strive to separate ourselves from "chain store" daycare centers, known for high staff turnover and lacking basic checks and balances. We are a family-owned center, and our founders are parents just like you, who were looking for a daycare center in the area that provides a nurturing and stimulating environment for children and peace of mind for parents.
We hope you'll learn more about Laurel Tree and what makes us a great choice for parents seeking preschool and daycare in Marlton. Schedule a tour today, and see why Laurel Tree is a great place for your child to grow!
Interested in seeing some of our day-to-day activities and kids learning, playing, and enjoying their time at Laurel Tree Academy of Mount Laurel? Follow our Facebook page to see more!