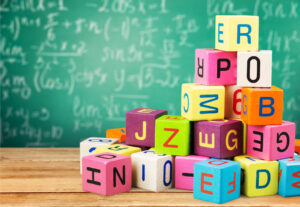 Laurel Tree Academy in Mount Laurel is the trusted and preferred choice for parents seeking preschool and daycare in Maple Shade, NJ. We're located just a few short minutes away, and we hope that you'll come visit our facility and introduce your family to ours!
Laurel Tree offers early preschool, toddler daycare, and summer camp programs for your child, from six weeks to six years old. Our center works with research-driven, proven programs that make learning fun and easier for your child.
The founders of Laurel Tree Academy are parents themselves, and our staff understands your concerns choosing a daycare center. We know you want a safe and fun environment for your child, where they can play all day while surrounded by caring and professional staff. Our founders, Pam and Bill Cossaboon, were once searching for daycare centers themselves just like you, and they founded Laurel Tree to offer a different environment from "chain store" daycare centers that were too impersonal and experienced high turnover.
When you visit our Mount Laurel facility, you'll see the difference – bright and spacious classrooms, a large playground, and our upbeat and cheerful staff. We're confident that Laurel Tree will be an easy choice as your child's home away from home.
Clean, Safe, + Fun Preschool + Daycare for Maple Shade Families
At Laurel Tree, we teach your child through our Here We Grow curriculum – we offer hands on learning in multiple subjects, from science, technology and engineering to reading, art and music. We also help keep your child active in a learning environment using our Handwriting Without Tears® and HighScope® methods.
Our staff is fully dedicated to keeping the facility sanitized throughout the day, and we have multiple health screenings including for COVID-19. We use electronic access codes that limit access to our center to staff, parents and children. Our employees are all carefully screened and given thorough background checks, and they are all certified in CPR and first aid training.
In addition, you can stay posted on your child's progress using the Brightwheel app. Brightwheel is free and very easy to use, and we send you photos and videos throughout the day to keep you connected to your child. It's a great way to watch your child grow and keep your peace of mind.
Once summertime comes, children love our summer camp program – lots of educational fun including trips to popular destinations like Storybook Land and Johnson's Farm, swimming lessons, visiting magicians and musicians and so much more. Children can't wait to come back to Laurel Tree summer camps every year!
We hope you'll schedule a tour of our facility and let us introduce ourselves…and see why we're looking forward to being your choice for preschool and daycare in Maple Shade. Contact us today and see why Laurel Tree is a great place for your child to grow.
Want to see children learning, playing, and enjoying the super fun activities at the Laurel Tree Academy in Mount Laurel? Follow us on Facebook today to see more!