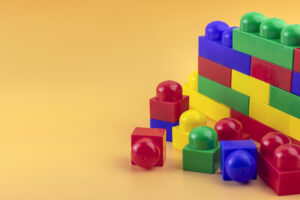 The Laurel Tree Academy is the answer to your search for first class preschool and daycare in Cherry Hill, NJ. Our Mount Laurel facility is just minutes away from you, and we offer a variety of early education programs and daycare services, for children ranging from six weeks to six years of age.
Our classrooms are child-friendly, and feature colorful Learning Centers that help teach your child about a variety of subjects and enhance your child's education. We have developed programs that are based in playing and making learning fun, and are designed to build confidence, strengthen social and critical thinking skills, and teach your child problem solving. Laurel Tree's Mount Laurel facility also features a spacious and natural playground where children get burn energy and play with other kids.
We offer summer camp programs for kids too…and we can make your child's summer a memorable one! Our summer camp programs are full of fun activities, trips, and experiences for kids, including visiting fun places like Storybook Land, visiting magicians and musicians, swim lessons and so much more. If your child is three to nine years old, they're eligible for summer camp. Reach out to us today to ask us more about our summer camp program!
Safe, Clean, and Fun Daycare, Preschool + Summer Camp for Cherry Hill Kids
Laurel Tree Academy is a fully licensed daycare provider in the state of New Jersey. Our staff members are all qualified and experienced and educated in providing first aid and CPR. We protect our facility with electronic access codes and only allow parents to enter. Our staff takes extra time and care to keep the environment sanitary, including conducting health screenings on a daily basis. We also follow federal, state and local protocols for advanced cleaning.
While your child is in our center, we'll keep you easily posted on their day with the Brightwheel app. Check your phone anywhere to see your child enjoying daily activities in real time! With the Brightwheel app, you can view photos, videos and milestones. You can stay connected throughout the day and ensure your peace of mind.
Laurel Tree carefully screens our caregivers and staff, including fingerprinting and federal background checks. We select caregivers based on additional factors too, including educational background, and their dedication and love for children.
Laurel Tree Academy's founders, Pam and Bill Cossaboon, founded our daycare center to provide a better all around experience for both children and parents in the region, and that includes improved employee morale and a low turnover rate. It's all part of a memorable, exciting growth period for your children. More importantly, it means greater peace of mind for parents like you.
Are you a parent in need of preschool and daycare in Cherry Hill? Reach out to Laurel Tree Academy of Mount Laurel today and request a tour. We would love to meet your family and tell you more!
Interested in seeing fun activities the children enjoy at Laurel Tree? Have a look at our Mount Laurel facility's Facebook page, and see the good times children enjoy here!