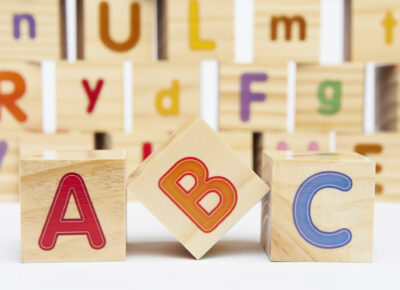 Plan your visit to Laurel Tree Academy in Mount Laurel, and see why we're the easy choice for parents seeking preschool and daycare in Voorhees, NJ. From our conveniently located facility off of NJ Route 73, we offer preschool, daycare, early education and summer camp programs. We care for children from six weeks to six years old, and we employ research-supported and fun programs to teach your child.
The founders and staff at Laurel Tree fully appreciate your concerns about choosing a daycare center for your young child. You want the best for them…a safe and clean environment where they can make new friends and be surrounded by compassionate caregivers.
Pam and Bill Cossaboon, the founders of Laurel Tree Academy, started their daycare center because they were working parents just like you…and they had grown increasingly frustrated with the chain-store style management and high turnover of typical daycare centers in the 1990s. Their goal was and is to provide a nurturing environment, an age appropriate curriculum, and most of all a great and fun learning experience for children in the area.
You'll notice the difference in our Mount Laurel facility; we feature a nature-inspired lobby, offer colorful classrooms with plenty of space, and let the kids play on a spacious playground. We know that you'll have full confidence in making Laurel Tree your child's daycare home.
Clean, Safe, And Fun Preschool + Daycare For Voorhees Residents
Our staff believes that kids learn best when learning is fun, and we educate your child using a unique Here We Grow curriculum – it's designed to help your child learn through hands on experience. Your child will truly enjoy learning math, science, technology, reading, music and more. We employ proven educational programs, including HighScope® and Handwriting Without Tears®, in a proactive learning environment.
Laurel Tree places the utmost emphasis on safety. We keep our facility clean and sanitized throughout the school day. Each day we conduct multiple health screenings of children and staff, including checking for COVID-19 infection. We limit access to our building only to children, staff and parents, through electronic access codes. All of our staff are thoroughly screened with background checks, and fully trained in CPR and first aid.
Be sure to ask us about our super fun and educational summer camp program! Our summer daycare program is available for children from ages 3-9, and it includes activities and trips that your child will learn from and love, including swim lessons, visits from magicians and musicians, and visits to Storybook Land, Diggerland, and Johnson's Farm. Our summer camp program can make your child's summer a memorable one, and they'll want to come back every year!
We also help you stay connected with your child at all times with the Brightwheel app. The app is free and simple to use, and we make photos and videos of your child available for you to see in real time. You can stay connected, check on your child's progress and ensure your peace of mind all day.
If you would like to find out more about why local parents choose Laurel Tree for preschool and daycare in Voorhees, reach out to us today and schedule a tour of our facility. We're looking forward to meeting your family, and telling you more about why Laurel Tree is a great place for your child to grow!
Find out more about fun days at Laurel Tree…be sure to follow our Facebook page!