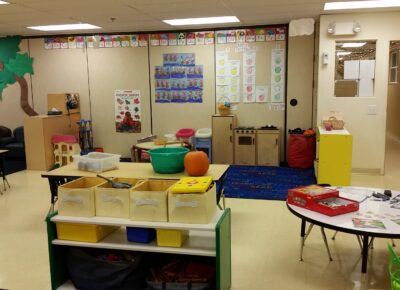 Our Kindergarten program uses a fun and comprehensive play-based curriculum that is based on New Jersey's Curriculum Content Standards. Our learning environment is child centered and encourages inquiry, exploration, investigation, problem-solving, communication and social skills development.
Our program prepares children for the first grade by developing and practicing the following skills:
Literacy
Phonics
Writing
Math
Social
Technology
Science
Subjects are taught by a certified teacher through formal instruction that is supplemented by games, play, manipulatives and creativity. We are committed to developing well-rounded students that are poised to be successful learners.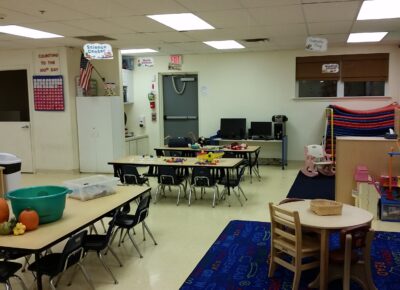 Features of our Kindergarten include:
Creating, updating and enhancing learning "centers"
Providing a variety of age appropriate books, materials and manipulatives including drawing and writing materials in each center so children can record their experiences
Allowing time in the classroom schedule for teacher-facilitated discussion and reflection on experiences
Inclusion of Physical Education, Art and Music in our curriculum
Incorporating teaching strategies that encourage children to THINK about their play
Implementing lesson plans that encourage learning across the five domains; physical, intellectual, language, emotional / social and approaches to learning
Teachers trained in CPR, Early Childhood development and Health and Safety issues
Staff that are extensively screened and subject to State and Federal fingerprinting and background checks
Promoting environmental education by using nature-inspired play spaces that contain opportunities for pedaling, climbing, running, swinging, gardening, building and dramatic play
We invite you to come visit our Kindergarten class and see why The Laurel Tree Academy is "A Great Place To Grow."